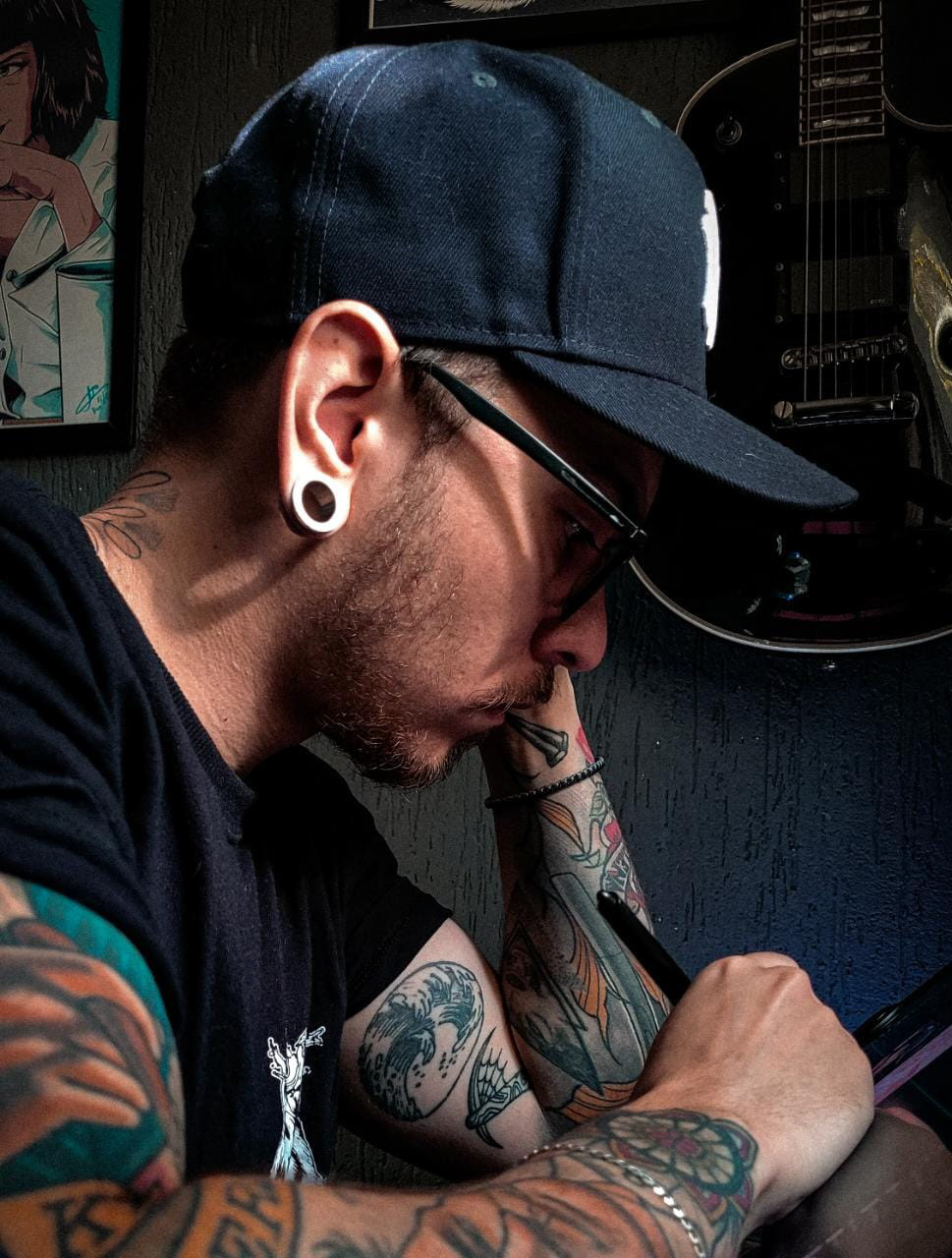 Hello! I'm Alex, a visual artist specializing in digital illustrations and traditional paintings. From a young age, I've been passionate about the creative realm, encompassing drawings, paintings, music, and art in all its forms. Over time, I honed my skills in design, learning to use editing and image creation software, crafting graphic materials for my band, school competitions, and all projects that required a creative approach.
This passion for the arts led me to graduate in Advertising and Marketing in 2018, with a strong emphasis on artistic creation and direction. From the beginning of my college journey, I've met demands as a freelancer, working in illustration and general graphic design. Always striving for excellence in the outcomes of my work.
To refine my technique, I've studied under renowned professionals in the field, specializing in the development of illustrations for fashion brands, advertising pieces, posters, and other projects. I've also been involved in creating visual identities for companies across different industries. In 2020, I transitioned into a full-time freelancer, and since then, I've collaborated with clients such as the band CPM 22, BLUNT, and various brands in Brazil, the United States, and Europe.
Today, my primary focus is on delivering ever-improving work that truly meets the needs of all my clients, from the smallest to the largest. As a visual artist, my dedication to artistic excellence drives me to enhance my skills each day, ensuring that my creations deeply resonate with my clients and their audiences.